VSUN SOLAR Recognized as 'Top Performer' for PVEL's 2023 PV Module Reliability Scorecard for the Third Consecutive Year.
23 MAY 2023, Vietnam Sunergy Joint Stock Company(referred to as 'VSUN') , Tier 1 manufacturer of high-performance solar photovoltaic products, announced that VSUN has been recognized as a "Top Performer" in third consecutive year in PV Evolution Lab's (PVEL) 2023 PV Module Reliability Scorecard, for its outstanding product reliability and performance.
PVEL's PV Module Reliability Scorecard evaluates the reliability and power generation performance of photovoltaic modules and manufacturers through its comprehensive Product Qualification Program (referred to as PQP), and the title of Top Performer – granted to high-ranked companies – is considered throughout the industry an esteemed mark of product quality and reliability.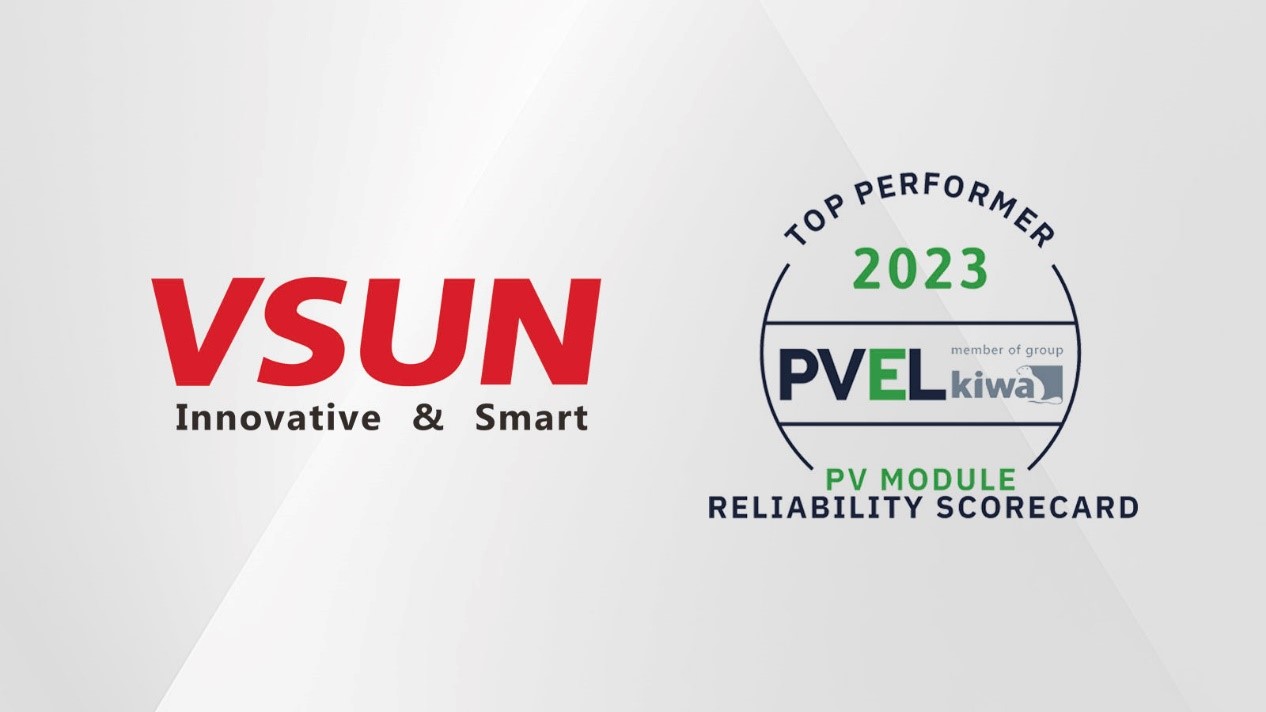 PVEL ranks PV module manufacturers based on Product Qualification Program (PQP) testing over an 18-month period. PQP encompasses tests and analysis on thermal cycling (TC600), damp heat (DH2000), mechanical stress sequence (MSS), potential-induced degradation (PID192), light-induced degradation (LID), light and elevated temperature-induced degradation (LeTID), and more.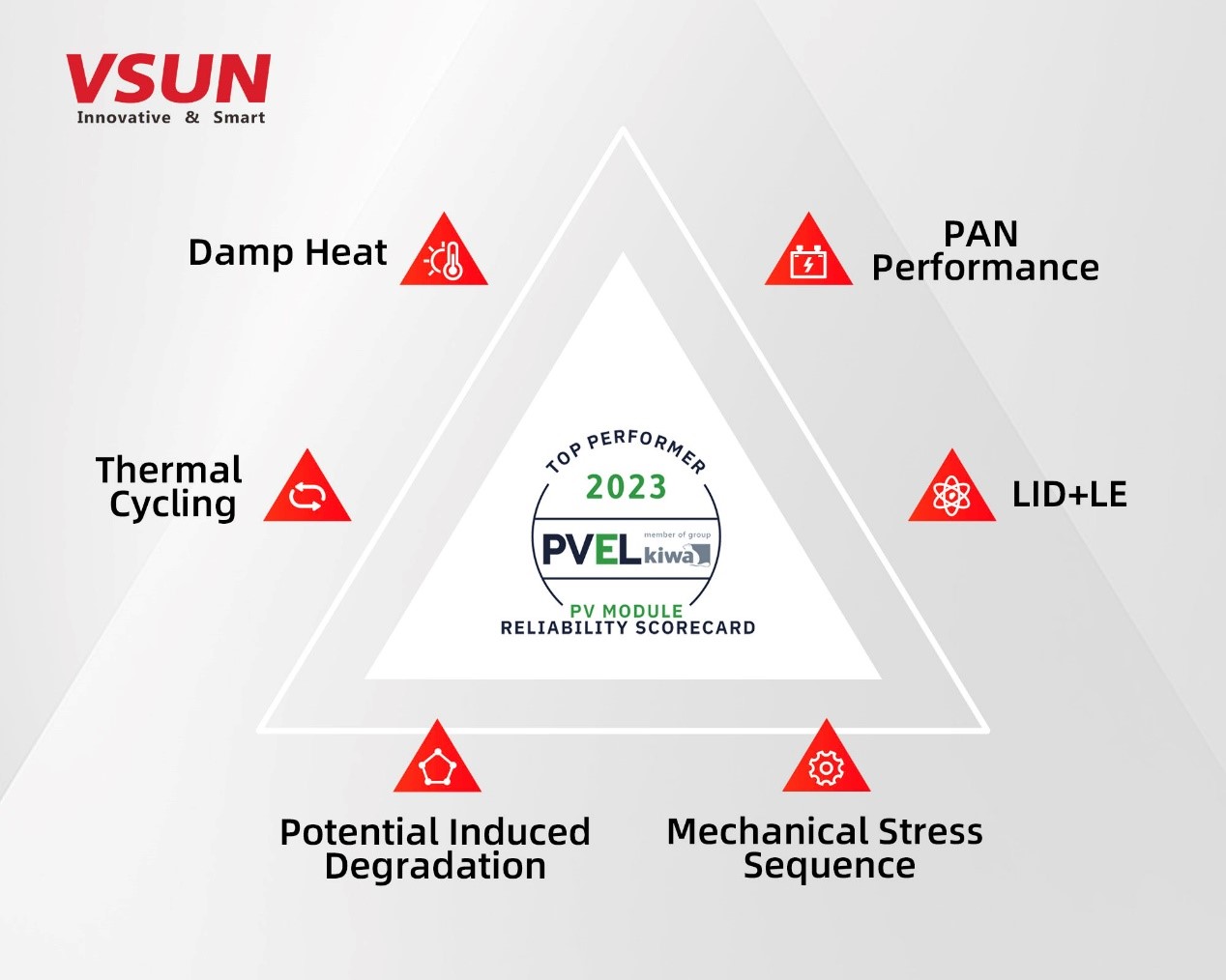 " Being the Top Performer module manufacturer of PVEL's PV Module Reliability Scorecard means the recognition of reliability and high performance of our modules. VSUN will continue to uphold the principles of efficiency, reliability, and cost-effectiveness to safeguard the returns for investors." said Mrs. Cai, the Technical and Quality Manager of VSUN.


About VSUN SOLAR
Invested by Fuji Solar, VSUN is a solar module solution provider with headquarter located in Tokyo, Japan that offers reliability, high efficiency solar products and technology globally. The mother group started operation since 2006 in Japan, then extended business to North America, Europe, Asia, and South America etc. Manufacturing base of VSUN is located in Vietnam, the company branches and offices in San Jose (USA), Frankfurt (Germany), Shanghai (China) and Vietnam. VSUN's global presence covers our customer needs globally.
VSUN SOLAR (www.vsun-solar.com)