June 14th, Intersolar Europe 2023 was grandly held in Munich, Germany. VSUN showcased a range of star products from the Vesta series, attracting a large number of customers, industry experts, and visitors. As one of the most influential solar energy professional exhibitions globally, this Intersolar event is expected to host up to 1,600 participating companies, bringing together top brands in the global clean energy sector. It aims to delve into the sustainable development of global energy and collectively promote the advancement of the clean energy industry.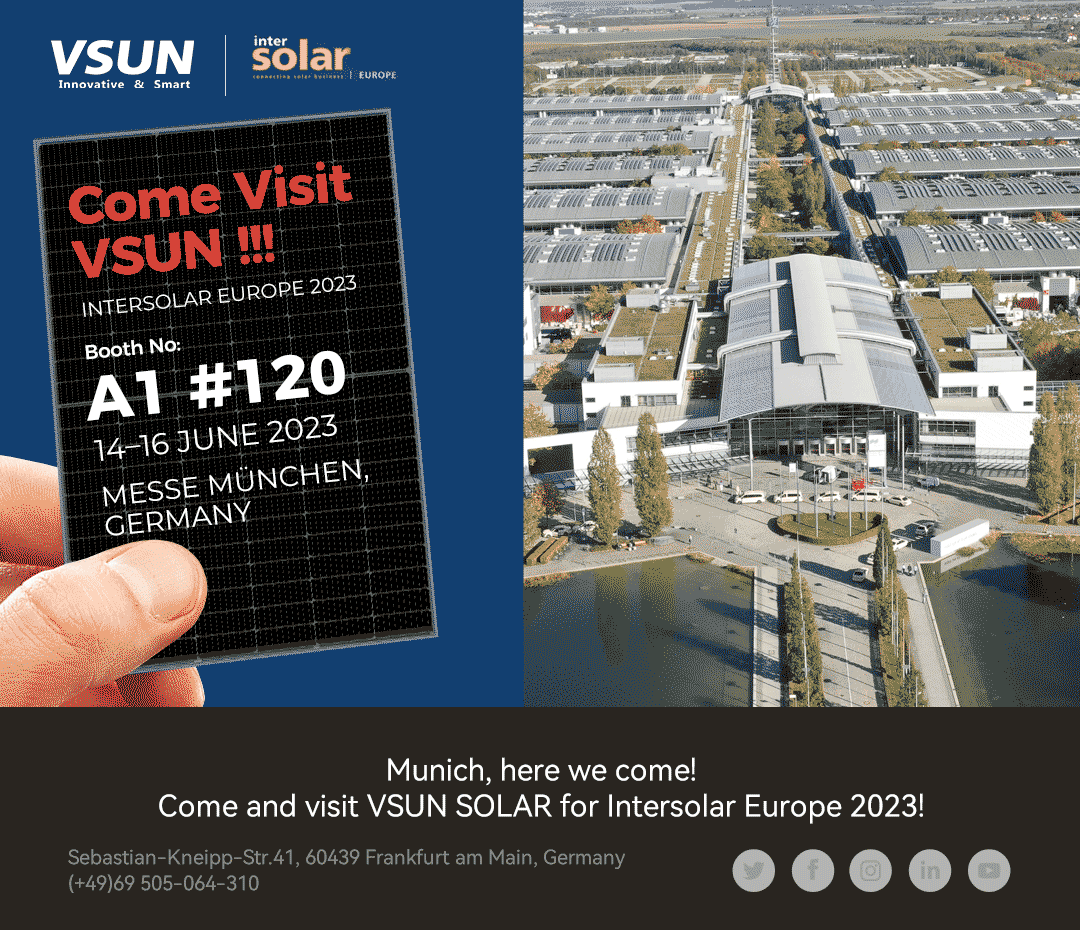 VSUN showcased six popular star products of the Vesta series, catering to the diverse project requirements of European customers. The Vesta N series high-efficiency modules possess multiple advantages in terms of high power output, excellent performance in low-light conditions, and overall electricity generation. They are suitable for various installation environments and applications, minimizing both system-level electricity costs and overall costs, thus providing investors with higher returns on investment. The Vesta Ultra Black series combines practicality in efficient power generation with aesthetic appeal, making it highly popular among the customer base of European rooftop projects.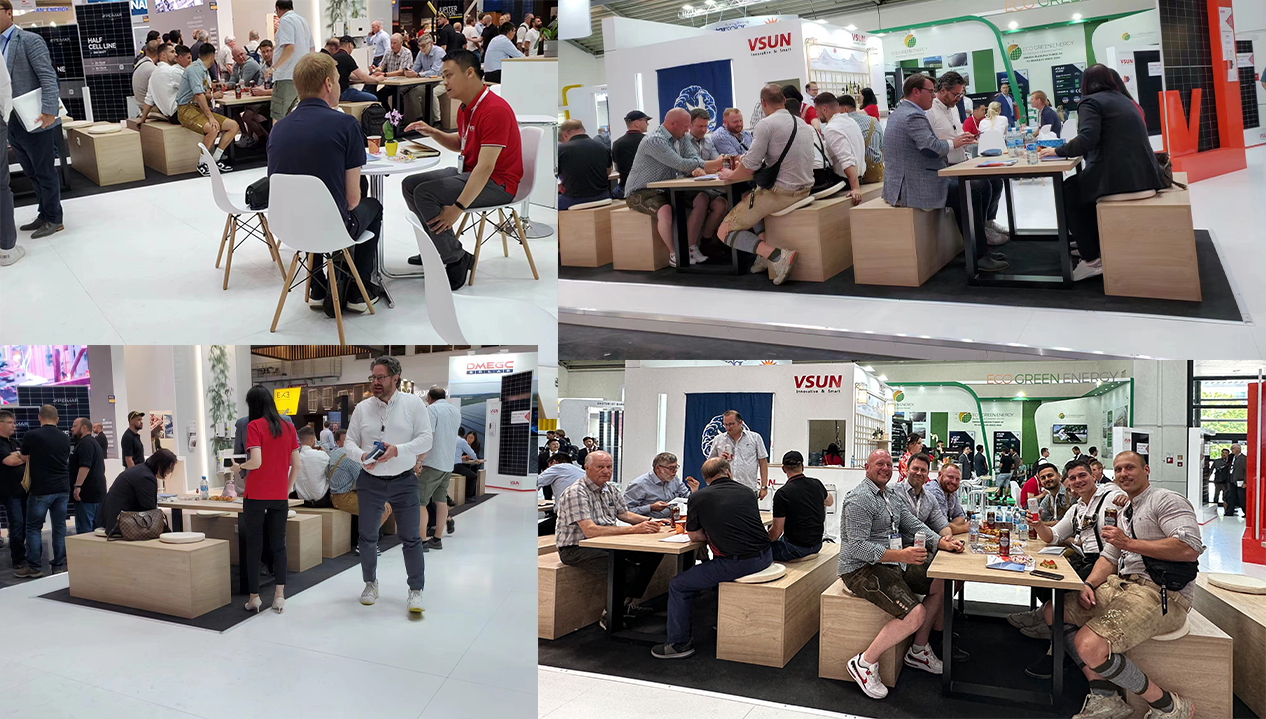 During the event, the VSUN European team comprehensively showcased the brand value, product performance, technical quality, and service philosophy of VSUN. They provided a comprehensive explanation to customers about VSUN's extension of business presence, product strategy, and marketing concepts in the European market. They shared the latest market information and product plans, aiming to explore more flexible and efficient business cooperation models with European customers. Europe, being one of the most important photovoltaic markets globally, has witnessed explosive growth in photovoltaic system installations in recent years. VSUN has consistently regarded the European market as a strategic market. While focusing on product upgrades and quality control, VSUN continues to improve its global supply chain system, optimize its localized sales, logistics, and after-sales networks in Europe, and strives to establish a symbiotic and win-win ecosystem with its customers.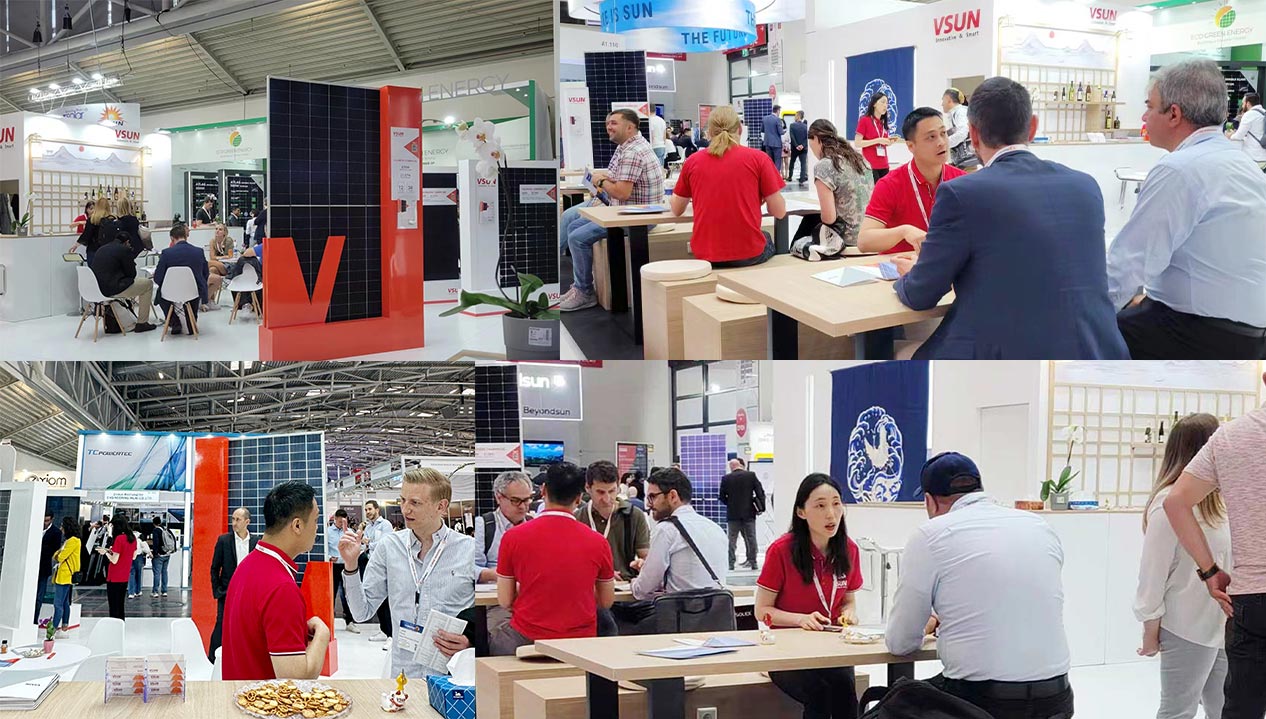 The exhibition will last for three days, and come and visit VSUN at booth A1-120!