Munich, 15 June 2023 – VSUN SOLAR, Tier 1 manufacturer of high-performance solar photovoltaic product,announced that we will continue strategic cooperation with global Munich Re Group at Intersolar Europe.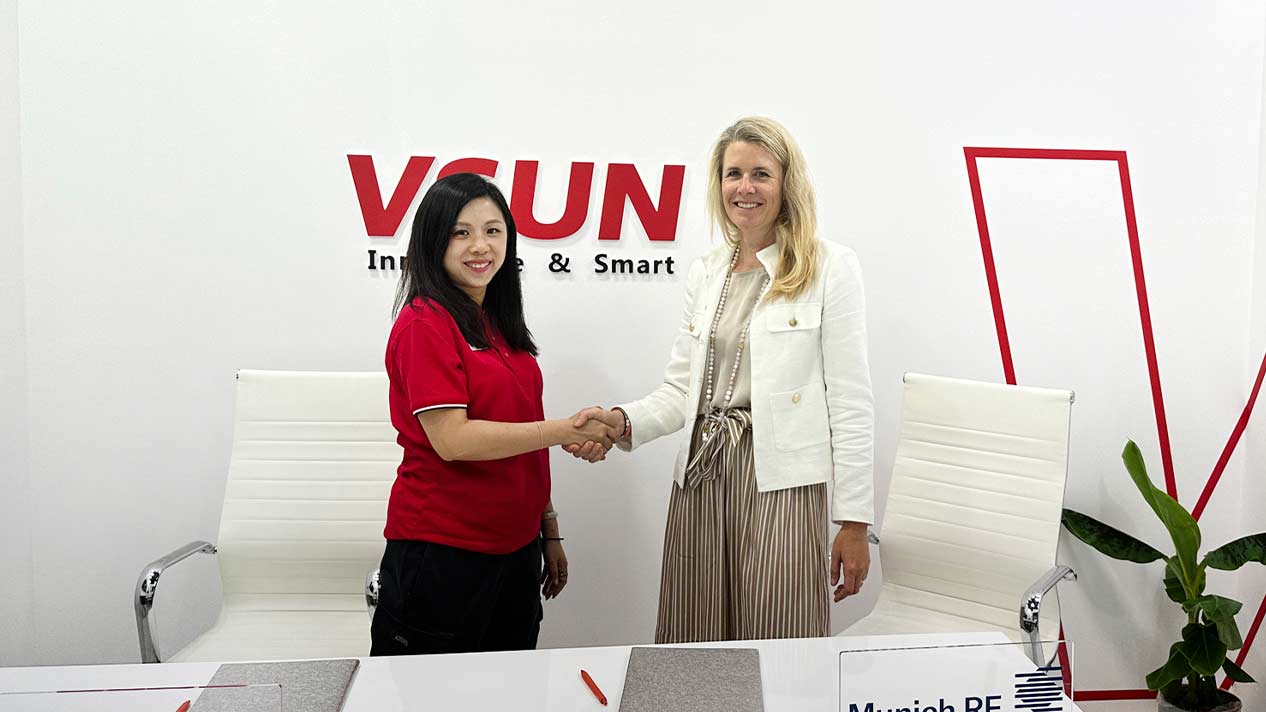 Building upon long-term partnership, VSUN and Munich Re will further deepen their strategic cooperation, to jointly formulate and develop renewable energy solutions for investors and financing institutions with large-scale usage of VSUN modules and provided diversified value-added services. Munich Re will continue to back VSUNs12-year warranty for material and 30-year warranty for linear power output.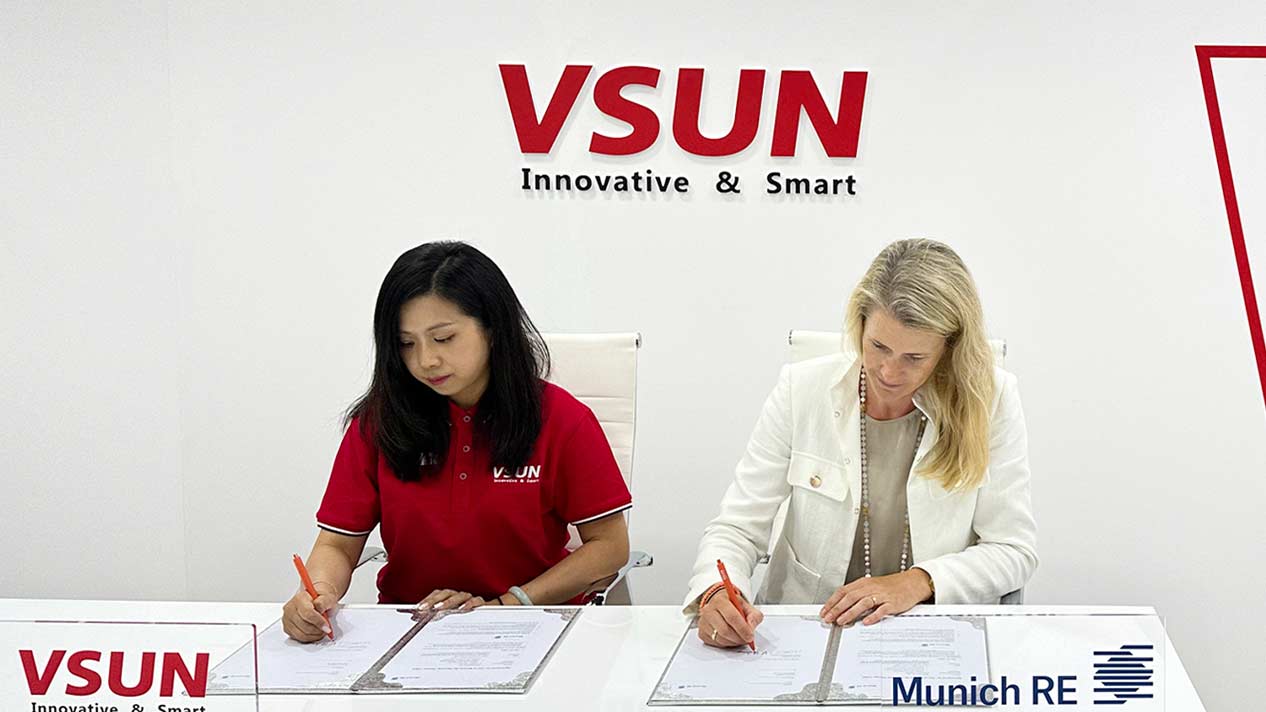 " VSUN and Munich Re maintain a long-term, successful relationship. With our backing, we enable VSUN to grow further by taking over the warranty risk of solar and creating confidence in VSUN´s technical quality of their solar modules. Being an important part of our technical due diligence, the audit on every warranty partner, including manufacturing standards and products, ensures that all manufacturers fulfill our comprehensive risk assessment. ", Andreas Dill, Global Head of Established Green Tech Solutions.
" We are happy to continuing our strategic partnership with Munich Re, which means that brand recognition of VSUN is getting much stronger in the global market." said Chloe Chu, the Marketing Director of VSUN.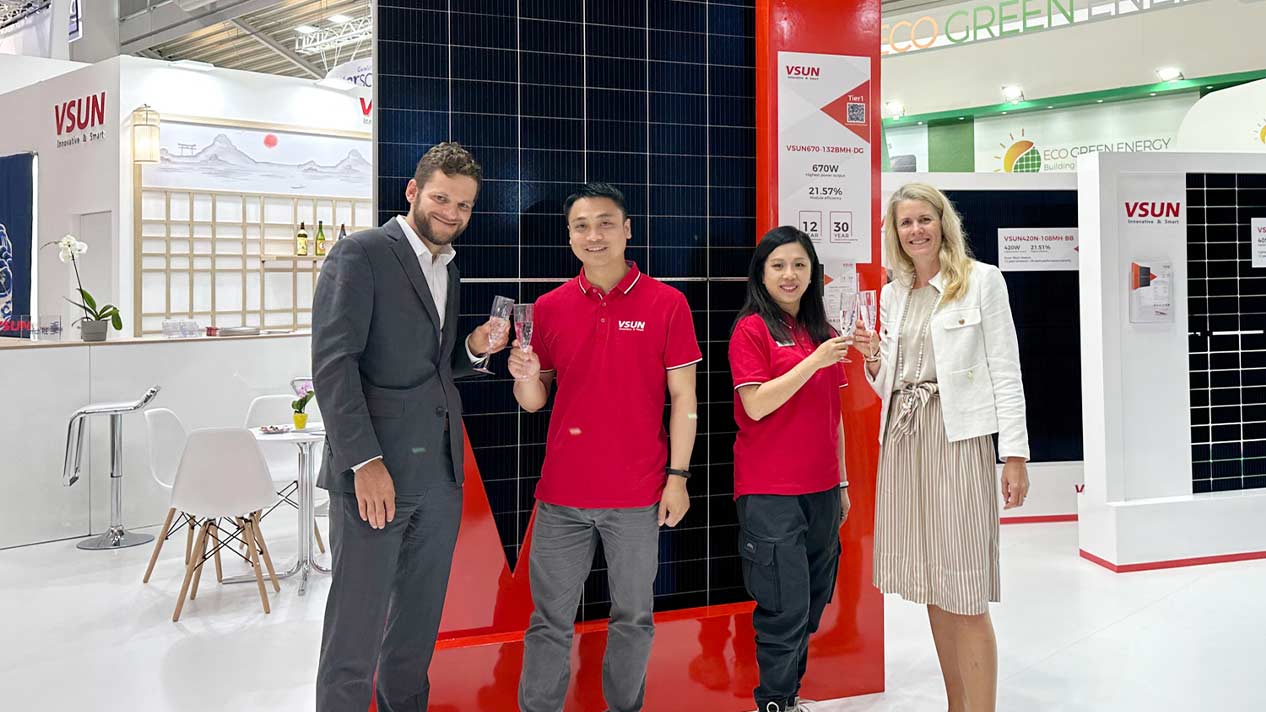 About VSUN
Invested by Fuji Solar, VSUN is a solar module solution provider with headquarter located in Tokyo, Japan that offers reliability, high efficiency solar products and technology globally. The mother group started operation since 2006 in Japan, then extended business to North America, SouthEastAsia and EMEA. Manufacturing base of VSUN is located in Vietnam, the company branches and offices in Newark (USA), Frankfurt (Germany), Shanghai (China) and Vietnam. VSUN's global presence covers our customer needs globally.
About Munich RE
Munich RE, founded in 1880 and headquartered in Munich, Germany, is one of the world's leading providers of reinsurance, primary insurance and insurance-related risk solutions. With its stringent inspection standards, consistent risk management, financial stability, and client proximity, Munich Re enjoys high recognition and reputation in the industry.