Eight Years of Unity and Strength. Happy VSUN's 8th Anniversary!
June 24, 2023, the grand celebration of VSUN SOLAR's 8th anniversary was held in Vietnam. The event was jointly organized by five manufacturing facilities of VSUN under the theme "Eight Years of Unity and Strength".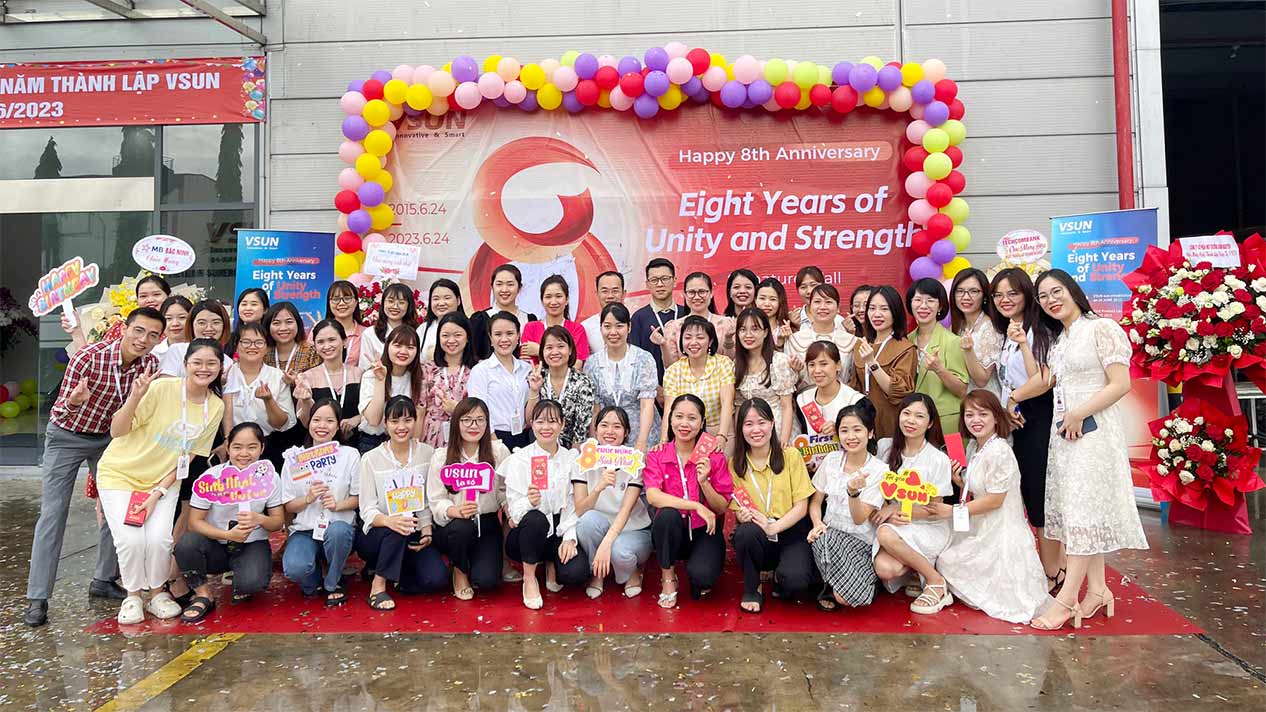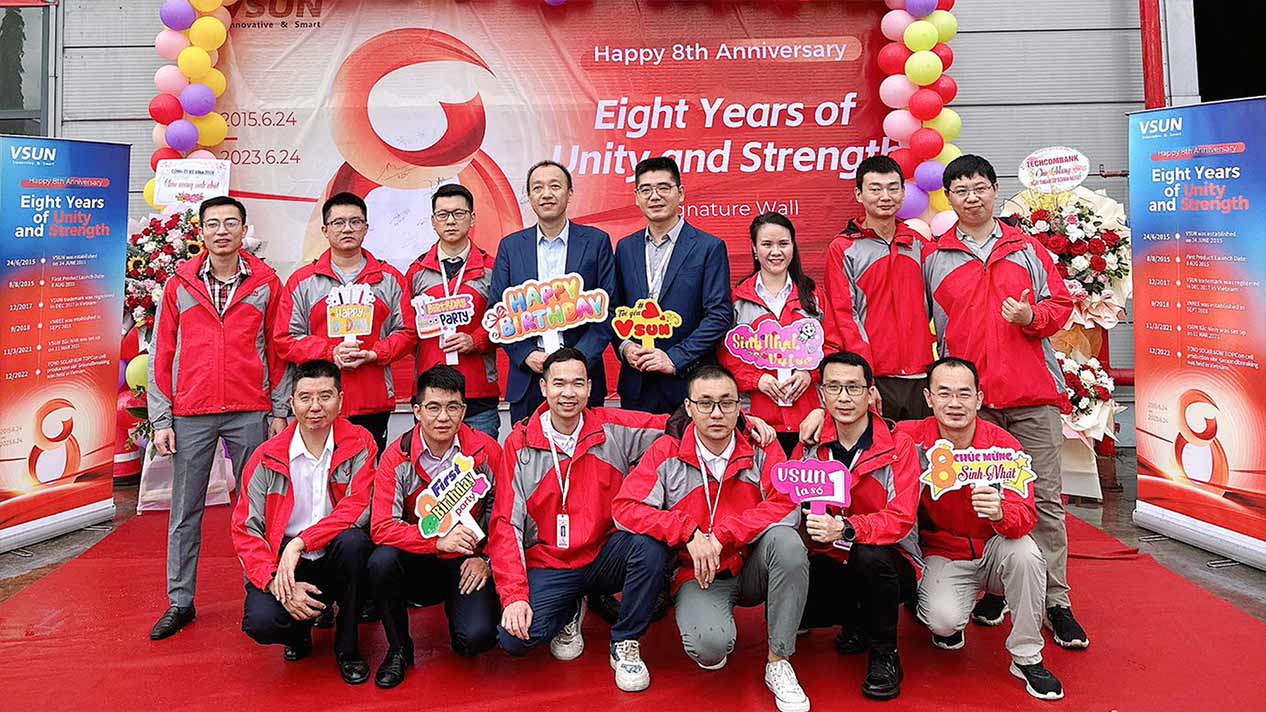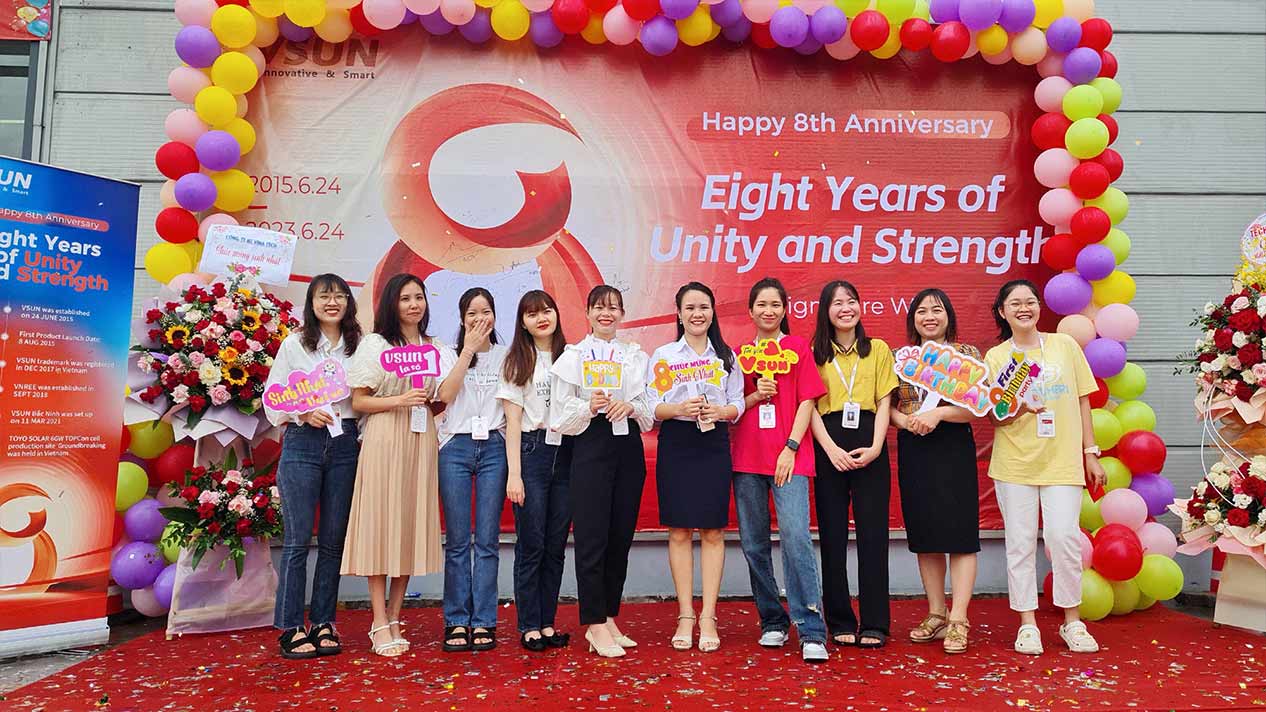 All VSUNers gathered together to celebrate VSUN's 8th birthday. The vibrant VSUN factory flag fluttered in the wind, and the celebration was filled with joy and a relaxed atmosphere. Early in the morning, the company's management department presented commemorative red envelopes to the employees. The employee representatives also took photos in front of the signature wall, creating a lively scene.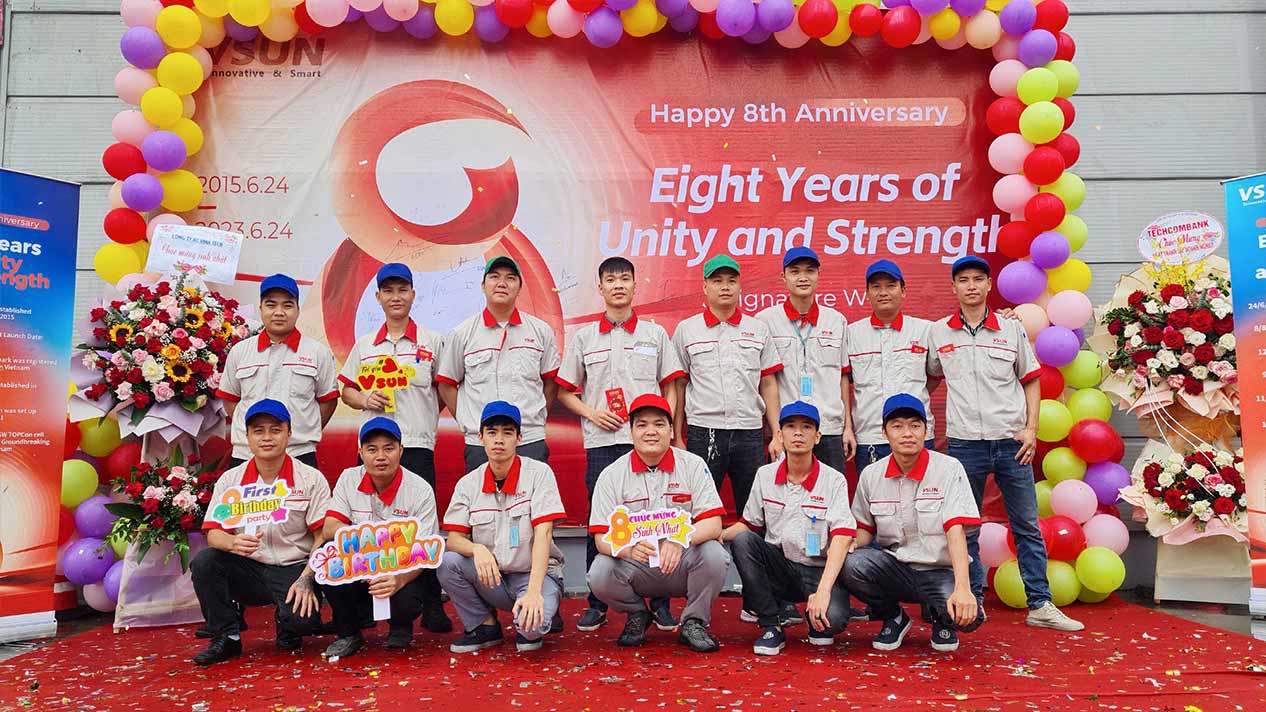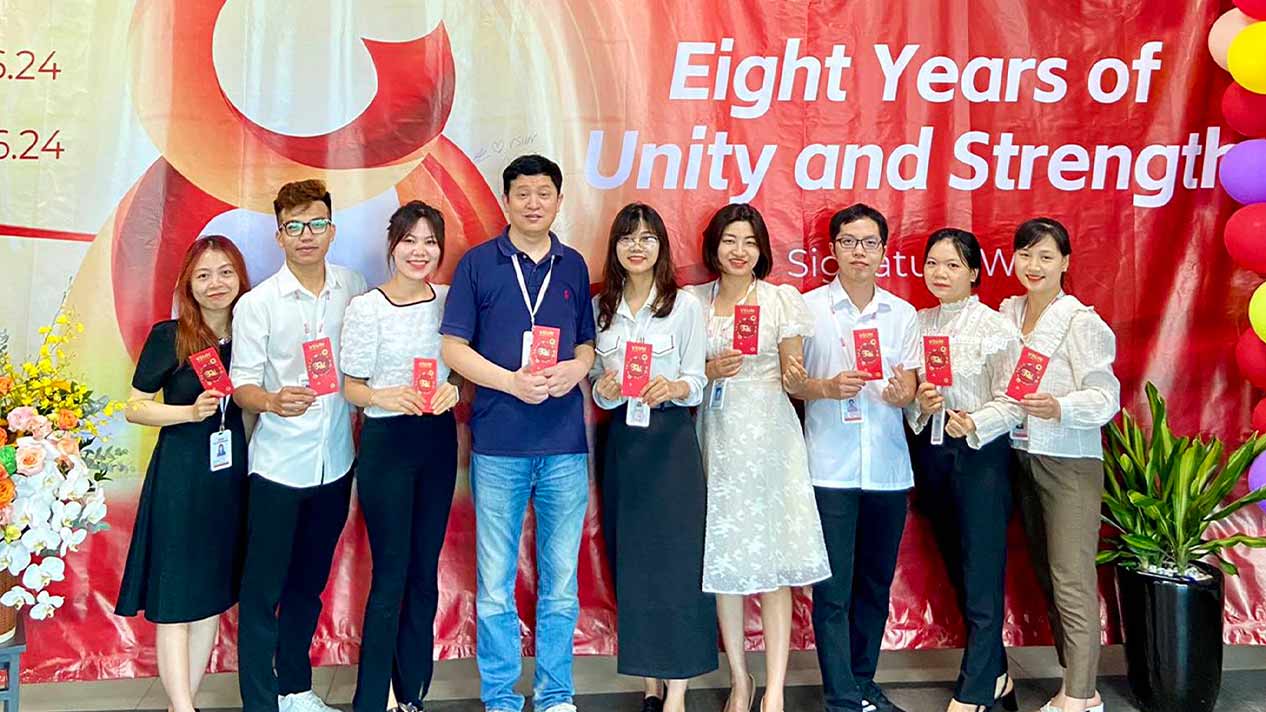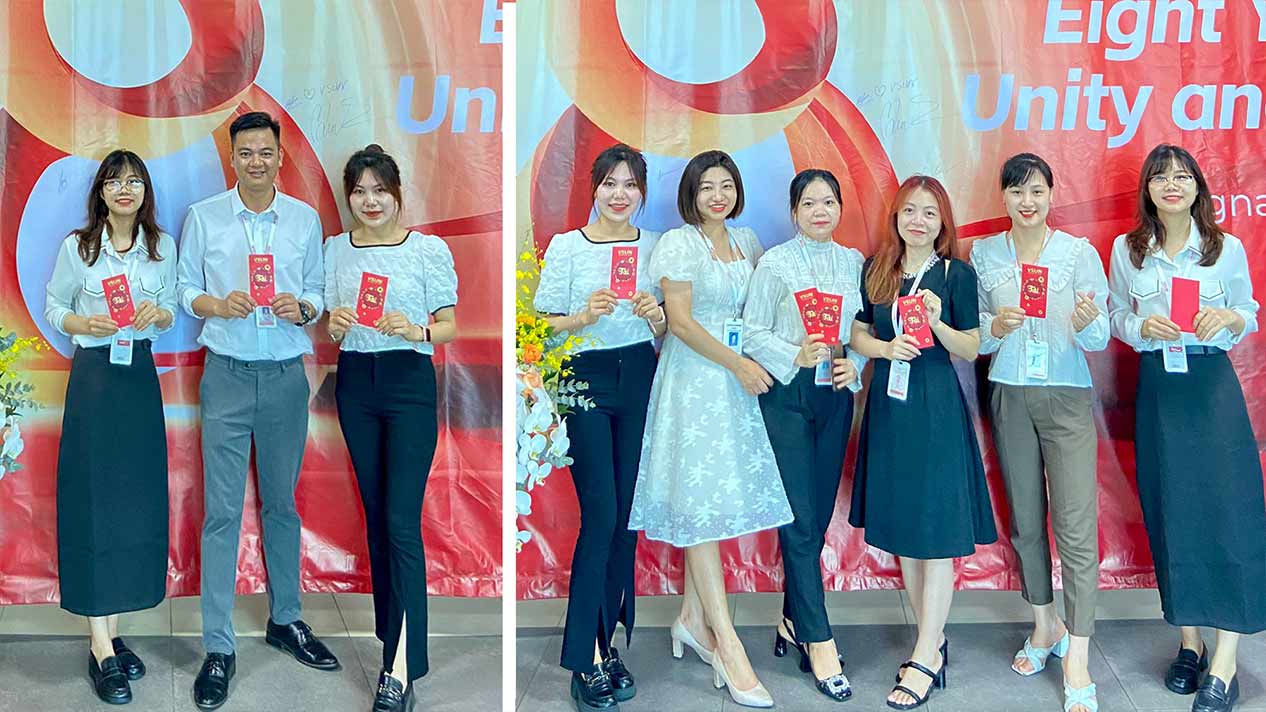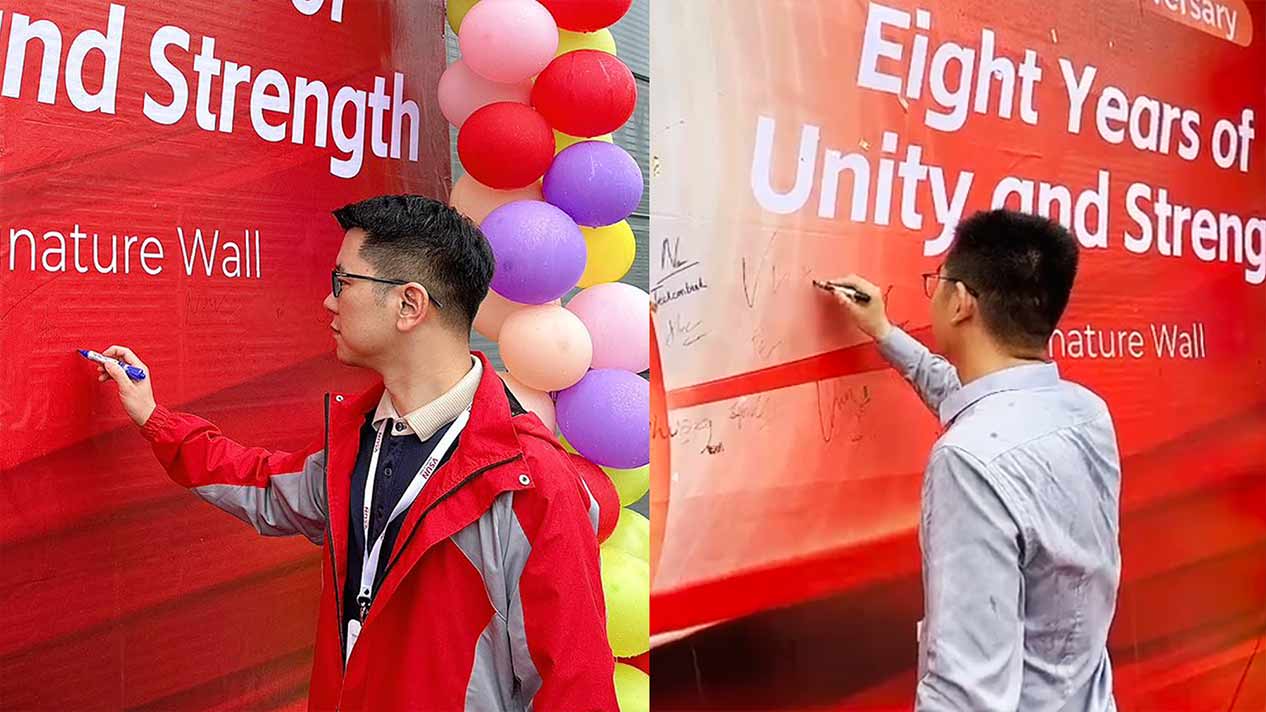 Over the past eight years, VSUN has grown from small to large, becoming a vibrant and dynamic enterprise. On the one hand, the company has kept pace with the times, innovating business strategies at the right time, and steadily moving forward step by step. On the other hand, all employees have continuously learned, worked hard, and overcome various difficulties on the entrepreneurial path. Throughout the eight years, VSUN has consistently adhered to the management philosophy of "creating happiness for employees," attracting a wide range of talents to contribute to the company's development, bringing a continuous stream of vitality and hope to VSUN.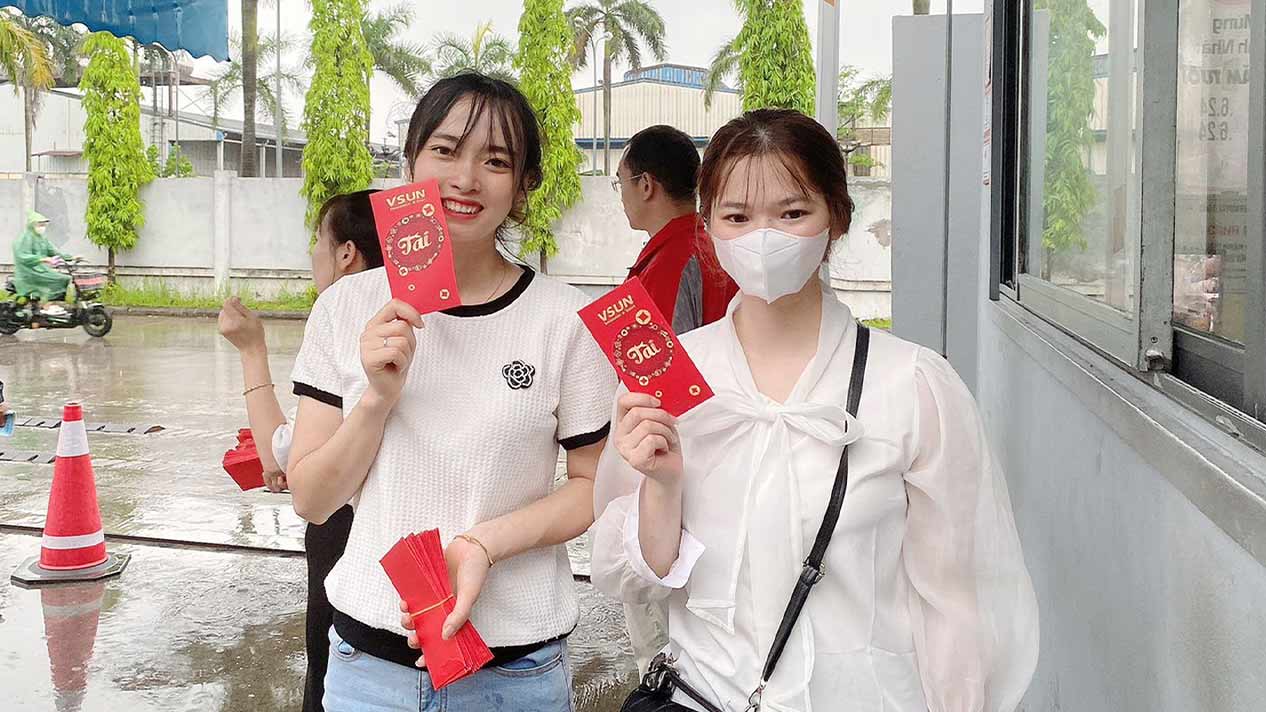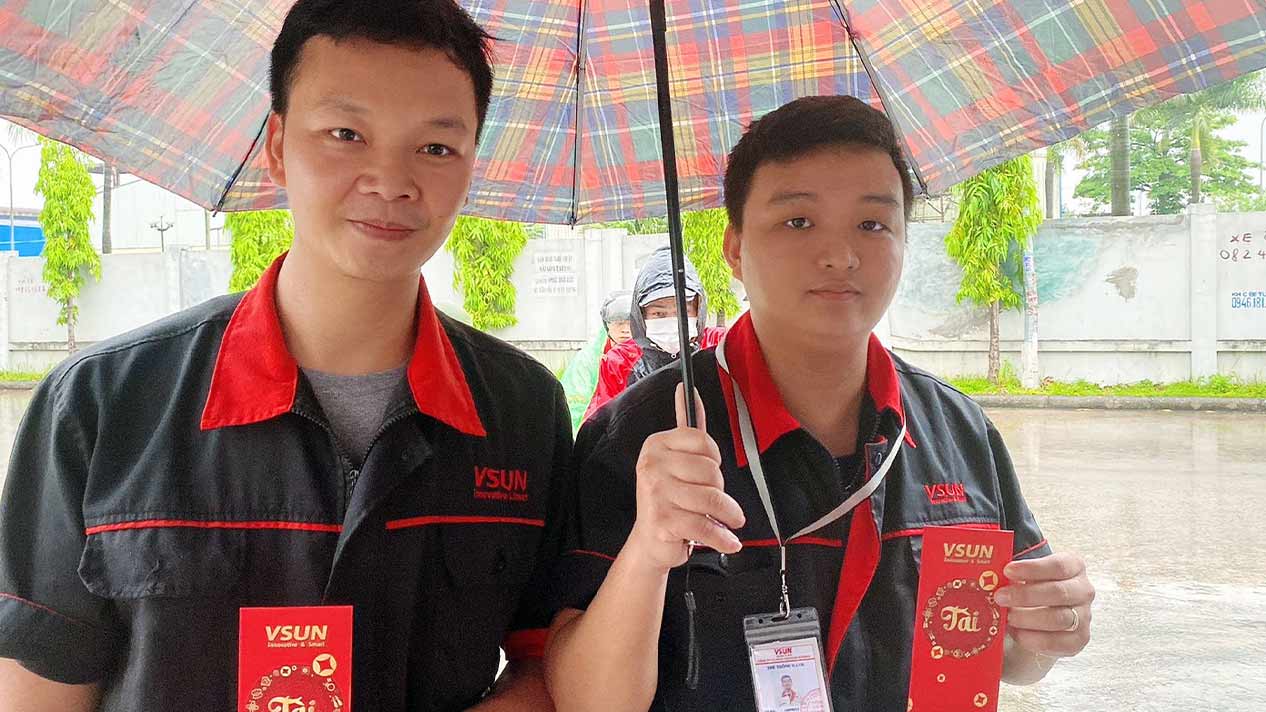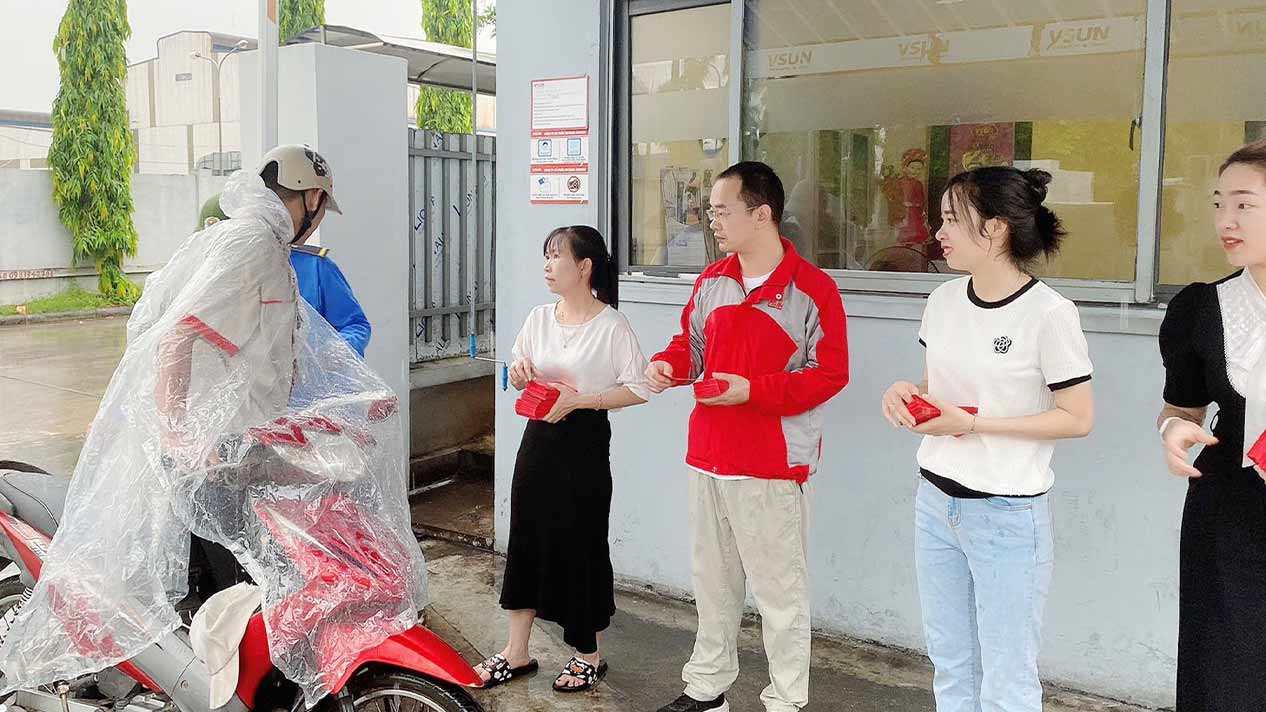 In the past year, facing the ever-changing market landscape and the ups and downs of the photovoltaic industry, VSUN has always prioritized serving customers as its primary goal. It has adapted to the market and policy changes, seized opportunities, supported strategies with practical actions, and driven development through innovation. From module manufacturing to the construction of cell production bases, VSUN has steadily consolidated its vertical integration system, continuously optimized its global supply chain system, further expanded its brand influence and market competitiveness, and consistently contributed to global green transformation. Today, VSUN has five intelligent production bases, and the TOPCon cell production base is scheduled to achieve production in 2023. With over 2000 employees worldwide, VSUN's products are present in more than 40 countries and regions.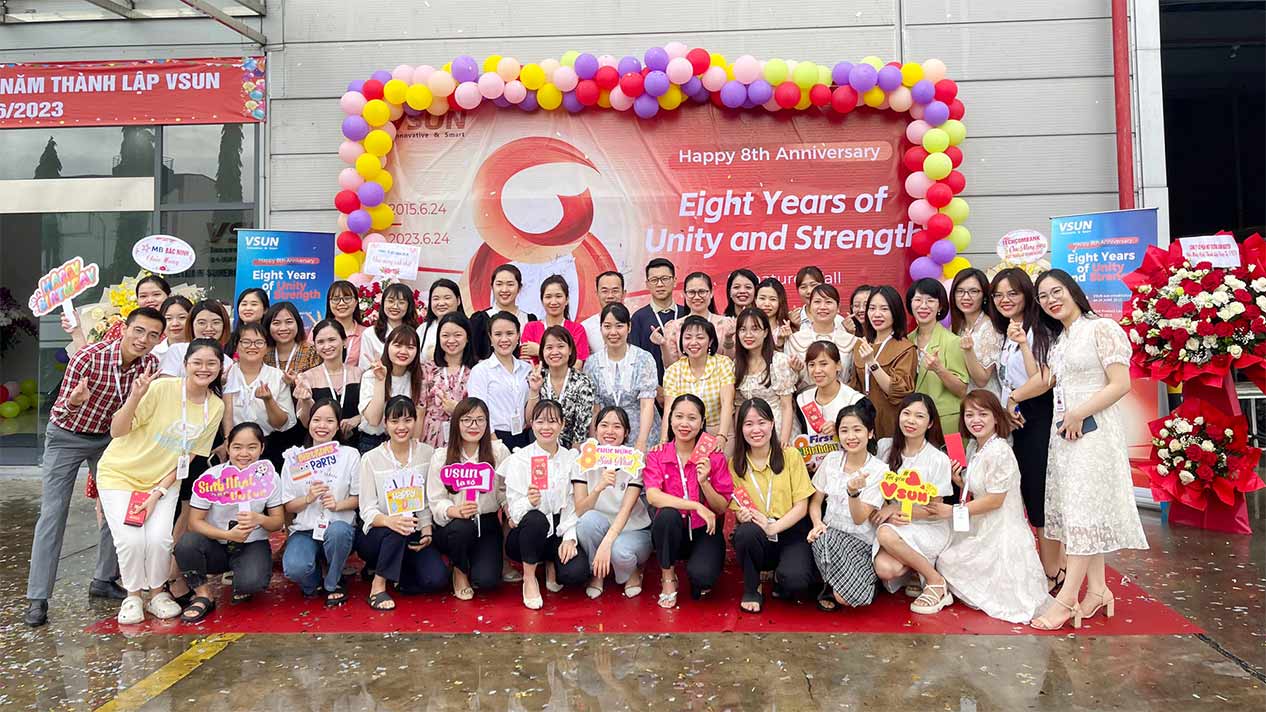 From "8" to "∞," pursuing dreams for eight years, chasing infinite light. From small to large, VSUN has taken one step at a time, adhering to its original intentions, maintaining steady development, and gradually growing into a leading photovoltaic power solution provider serving global customers. 2023 is an important year in VSUN's development journey, a new starting point for the advancement of VSUN's people. As long as the company unites as one, embraces change, and works hard, it will surely create and share the future.